Christmas is an expensive time of year for all of us as we buy presents, decorate our homes and enjoy nights out. Costs can soon add up and Christmas debt is a significant problem with 1 in 4 adults in the UK feeling pressured into overspending at Christmas.
Loans, credit cards and Christmas debt
---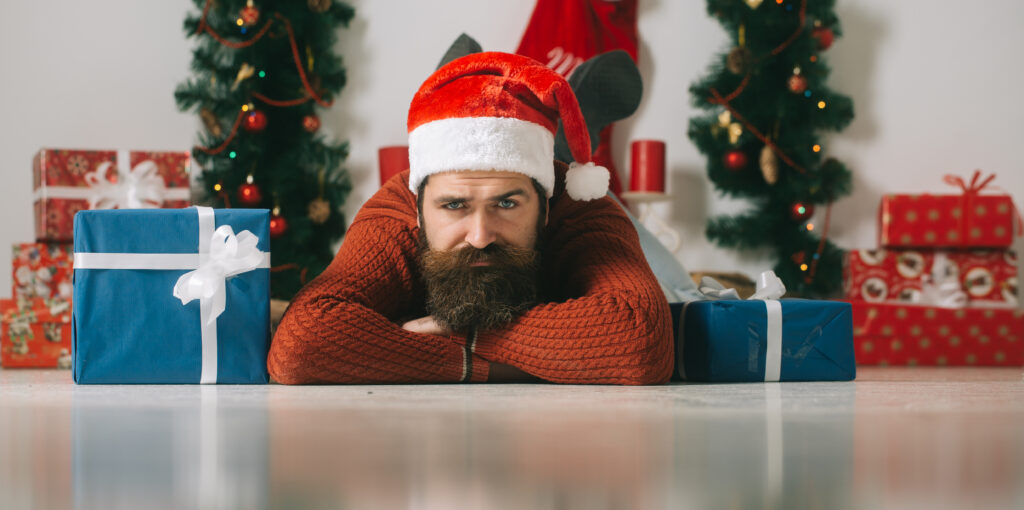 Many of us can be left feeling we have no choice but to spread the costs of Christmas across loans or credit cards. If we are not careful about where we source credit from, we can end up left with a financial hangover in the New Year.
High interest costs and long repayments – a common feature of many high cost lenders – can leave us with serious financial worries many months after Christmas.
Our friends at Scotcash – a not-for-profit community finance lender – have put together some hints and tips on how to keep on top of your finances this year and avoid Christmas debt.
Take control of your budget
---
To take control of your Christmas spending the first thing to do is to plan your budget and then stick to it.
The Christmas Calculator tool from Independent Age Scotland lets you see exactly how much money you will need for your Christmas expenses.
The calculator breaks down all the usual Christmas spending – for gifts, food and drink, going out – to give you a clear idea of what you can afford.
With a set budget in mind you will be a big step closer to avoiding Christmas debt this year.
Avoid high interest rate borrowing
---
Wherever possible try to avoid borrowing to finance Christmas so you can start the New Year with as little Christmas debt as possible.
Should you need to spread the cost of Christmas, do a bit of research on the options available to you first. Avoid high cost options such as door step loans and pay day lenders.
Both will include high interest rates that will leave you paying much more back than you originally borrowed.
By contrast community finance lenders such as Scotcash can provide borrowing at a much lower rate of interest.
What if I've run up Christmas debt already?
---
If you do find yourself in debt, please be assured that there is advice and help available to you.
Your local Citizens Advice Bureau can help with information on benefits, grants and money management advice. Organisations such as Step Change Debt Charity can provide over the phone advice and support if you are struggling with debt.
Affordable alternatives to Christmas debt
---
Community lenders like Scotcash can provide advice and access to affordable loans and other financial products and services. These organisations want to make sure you do not feel trapped in a spiral of high cost credit.
By providing affordable alternatives and helping individuals and families manage their money better, they are a great way to get your finances back on track.
Find out more about Scotcash and their services.
---
Counselling and support
Financial worries can be a source of stress and anxiety. Unsecured debts like credit cards and pay-day loans are a common cause of relationship problems and relationship breakdown.
Counselling support for individuals, couples and families struggling with debt cannot provide practical ways to manage and improve your financial situation. It can however help you explore why debt has become an issue, the motivations behind it and ways to tackle those issues.
Find out more about counselling or locate your nearest The Spark counselling centre.
To enquire about counselling complete an online enquiry form.