The HND in Counselling is a professional qualification, jointly awarded by SQA and the British Association for Counselling and Psychotherapy (BACP).
The course builds on the knowledge, skills, and attitudes from the HNC Counselling, relevant to the theory and professional practice of counselling.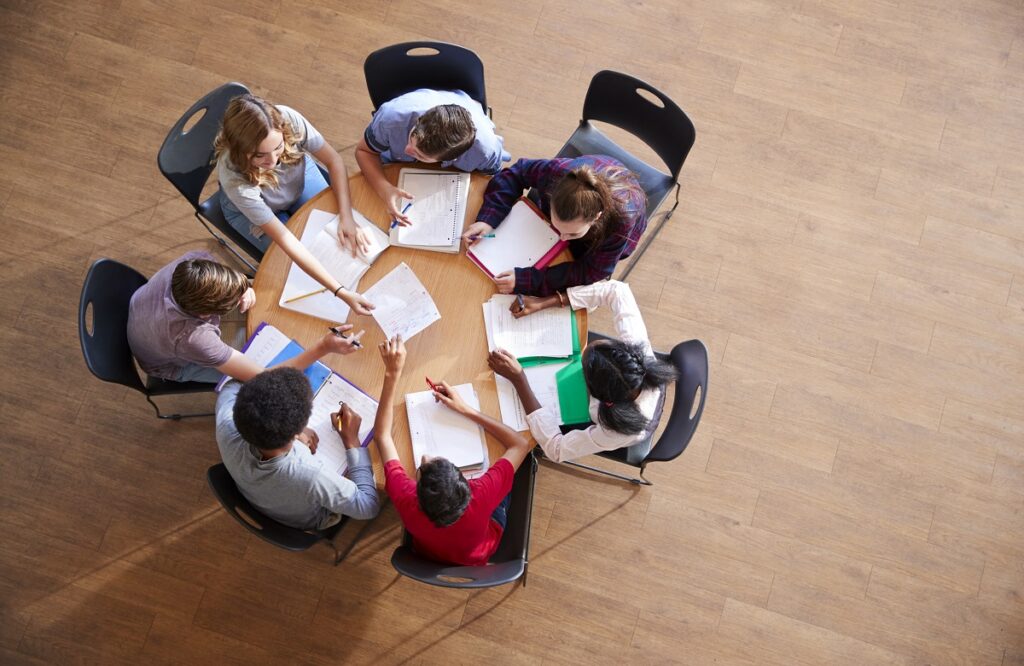 Developed in partnership with BACP, successful completion may lead to eligibility to apply for membership to the professional voluntary register via BACP Certificate of Proficiency.
What will I learn?
---
The course aims to:
provide progression from the HNC in Counselling for those specifically seeking a professional career in the counselling sector
professionalise the industry, particularly in Scotland, by providing a jointly awarded qualification which meets the BACP requirements for individual entry to the professional register
emphasise the importance of contractual relationships and ethical and regulatory frameworks
develop learners' ability to form a therapeutic relationship with clients in a range of counselling settings
develop the learners' skills in research, self-evaluation, and personal development
develop learners' awareness of the health, safety, and security requirements for safe working.
The qualification embeds the BACP ethical framework for counselling professions and provides learners with the opportunity to develop their counselling skills via supervised practice with clients.
Learners will integrate their knowledge of the importance of contractual relationships and ethical and regulatory frameworks into their practice.
This qualification covers areas such as essential counselling skills, knowledge of theories, professional values, principles, and ethics, whilst allowing the learner to achieve the mandatory 100 hours of supervised placement hours.
The HND in Counselling incorporates the following units of study:
Values and Principles for Practise
Psychopathology for Counsellors
Professional Standards
Supervised Practise
Counselling Supervision
Contemporary Humanistic Counselling Theory
Contemporary Pluralistic Counselling Theory
Self-Evaluation for Counsellors
Personal Development in a Therapeutic Setting
Counselling Research Skills
Counselling Group Experience: Humanistic Approach
Telephone and Online Counselling: Ethics and Professional Standards
Telephone and Online Counselling: Safe and Competent Practise
Graded Unit
BACP Certificate of Proficiency
The course requires attendance of two days per week combined with two days per week in supervised practice and self-directed study.
The course will be delivered by practising, experienced BACP registered counsellors, using a broad range of assessment methods, including case studies, essays, reflective accounts and closed book examination, Certificate of Proficiency (COP).
You will be required to gain Student Membership of BACP prior to entering practice and be covered by an appropriate Indemnity Insurance policy. A PVG Disclosure will be required. Clinical supervision is mandatory for this course and personal therapy is strongly recommended but is not a mandatory requirement for candidates.
Candidates must attend a minimum of 400 taught hours and 100 hours of client contact to be eligible for progressing to BACP COP.
Minimum entry requirements
---
You must have successfully passed HNC Counselling with a minimum of 90% attendance plus a higher level or equivalent SCQF Level 6 qualification in English.
In addition, you must demonstrate the potential for developing the following:
Self-awareness, maturity, and stability including taking responsibility for your own level of engagement within a group process
Ability to make use of and reflect upon life experience
Ability to cope with the intellectual and academic requirements
Ability to form a helping relationship
Ability to be self-critical and use both positive and negative feedback
Ability to reflect honestly on your personal strengths and your areas for development is vital
Ability to recognise the need for personal and professional support
Capacity to cope with the emotional demands of the course
Evidence of extensive background reading
Demonstrate your ability to meet deadlines
Awareness of the nature of prejudice and oppression
Awareness of issues of difference and equality
Competence in, or the aptitude to develop generic professional skills, including:

literacy
numeracy
information technology
administrative skills
self-management skills
communication
interpersonal skill
Successful applicants must have an attendance rate above 90% during the HNC and very positive references from their course tutor and one other professional referee.
It is also helpful to have an idea regarding plans for placement experience and previous, relevant experience and voluntary work is also of value.
APEL from qualifications other than the HNC in Counselling may not be utilised to access Year 2 of the HND in Counselling.