Families can be very complicated. Every member of a household is unique with differing perspectives and attitudes. This is what can make being part of a family so rich and rewarding.
But when a family experiences significant changes, these differences also contribute to feelings of anxiety, hurt and anger.
PLEASE NOTE: we are currently only able to offer a limited form of family counselling with two family members. Please contact us to discuss your situation as family counselling is not always the most appropriate or only type of counselling for issues that occur in families.
We also offer counselling for parents and individual counselling services.
Family counselling with The Spark helps each family member understand the conflicts and disagreements that exist. Considering where they come from and how they can be overcome builds stronger relationships for the future.
Who is family counselling for?
---
Family counselling is for any family unit where there are difficulties and issues that cannot seem to be resolved at home.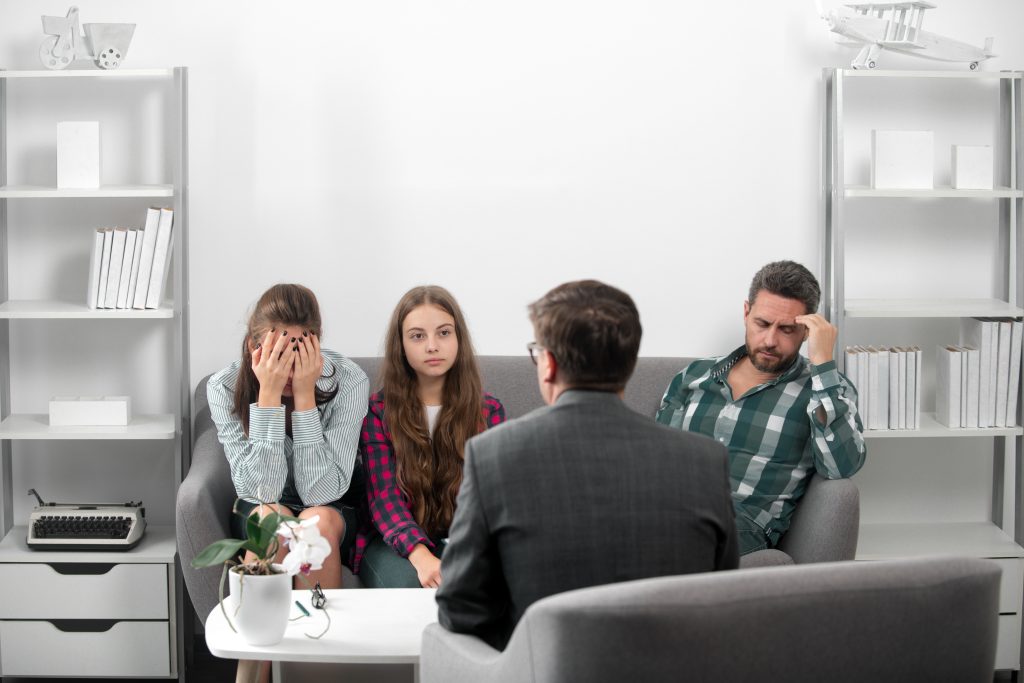 Seeking help is not an admission of failure on the part of parents. It is a recognition of the need to find a solution because of the love you have for your partner and children.
As families are unique, each counselling process is different but there are similarities. The underlying issues and circumstances broadly fall into one of the following categories:
Life changes: births, parental unemployment, bereavement and empty nest
Sibling conflict
Adolescence
Communication issues: between parents, between parents and children, between children
Serious illness or traumatic experiences
Mistrust: a parental affair, mistrust between parent and child
Financial stresses and pressures
Talk to one of our advisors in confidence about family therapy on 0808 802 2088 or complete an enquiry form.
How does family counselling work?
---
Often the families that come to The Spark for family therapy are overwhelmed, sad, angry and seeking a solution.
With The Spark, families are able to work through and understand their conflicts and disagreements.
Once they have understood these issues and where they stem from, family counselling helps each member of the family to work collectively to deal with them.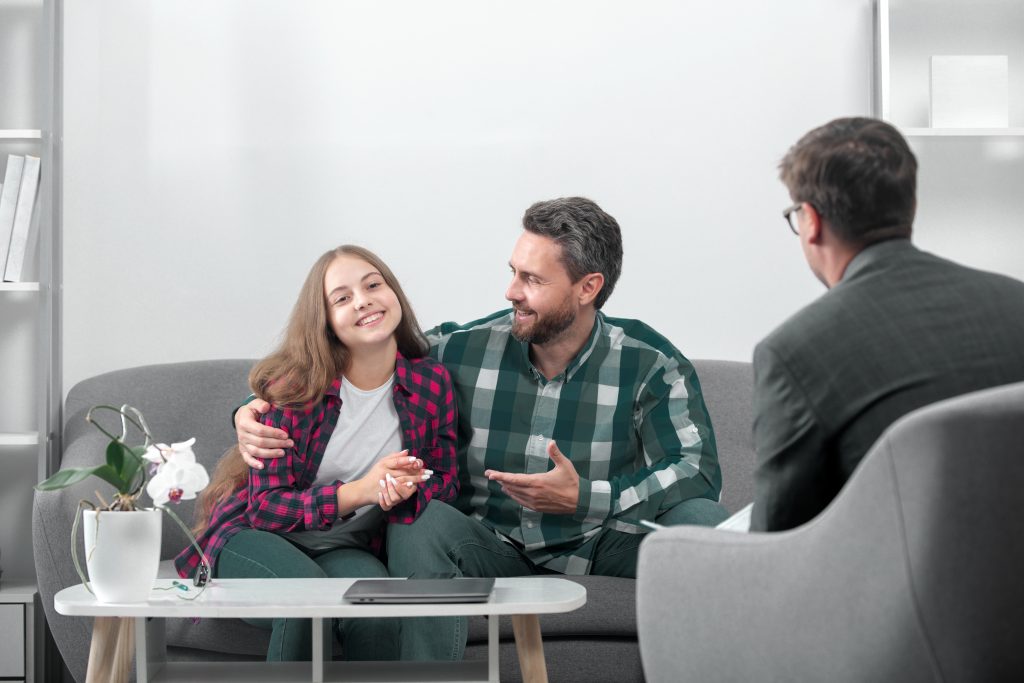 Family counselling appointments with three or more family members typically last for 75 minutes and take place on a fortnightly basis in our Glasgow and Edinburgh counselling centres. While family counselling with two family members lasts 50 minutes and takes place weekly either online or in one of our counselling locations.
To find out more about family counselling services from The Spark talk to one of our team on 0808 802 2088. Alternatively, complete the online enquiry form below.
Professional and clinical excellence assured
---

All of our counsellors are trained to diploma level and many have advanced qualifications in specific modalities of counselling. Each counsellor is a registered member of one or more professional bodies including BACP, COSCA and OTI.
The Spark is proud to be a recipient of the COSCA Recognition Scheme Award for organisations undertaking Counselling and Psychotherapy in Scotland. This award reflects our commitment to professional and clinical excellence in our counselling services.
The Spark is also an organisational member of the British Association for Counselling and Psychotherapy (BACP).
Enquire about counselling today
---
Whether you're ready to book an appointment or you just want some more information about counselling use the form below to get in touch.