Starting secondary school is a big step for young people. The transition from primary school to high school can be a breeze for some, a challenge for others and somewhere in between for most pre-teens.
As thoughts turn to Primary 7's beginning the move to high school we asked our team of children and young people counsellors to pull together their tips for young people graduating to S1 this summer.
Related article: Starting secondary school: a guide for the parents of young people.
It's ok to feel anxious about starting secondary school
---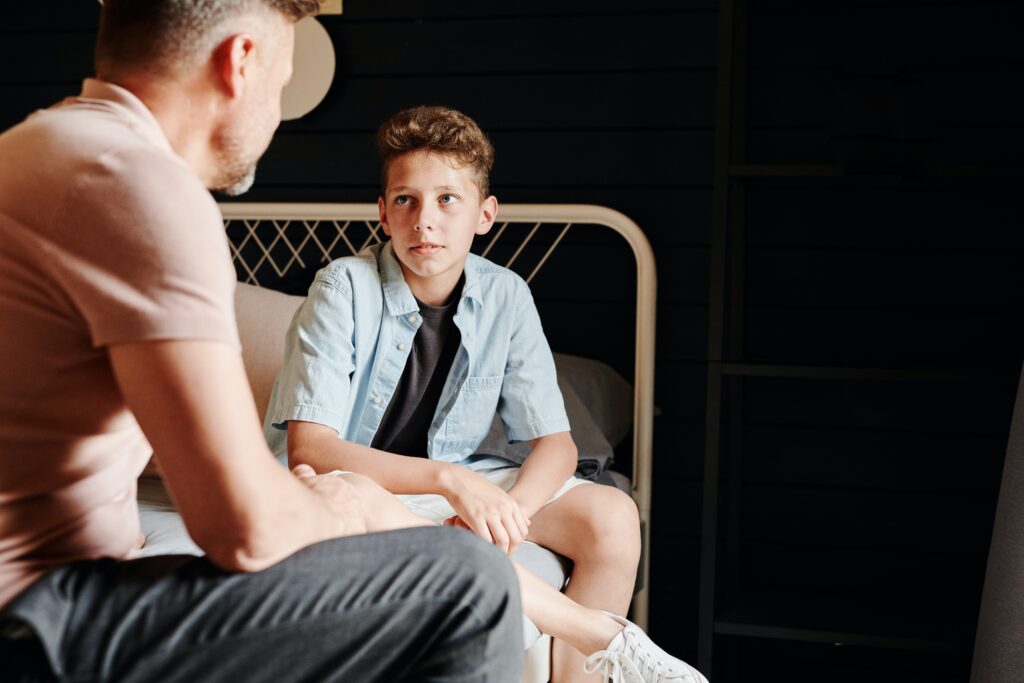 Moving from primary school to high school brings with it a mix of confusing emotions. You might be ecstatic about leaving primary school and gaining the independence that comes with being a secondary school student. Or you might be feeling anxious and more than a little scared.
Often it is a mixture of the two.
There are no right or wrong ways to feel about starting secondary school. Our experiences in primary school influence how we feel about moving up to high school, so how you feel is completely valid and justified.
It is important however to try and manage those emotions, especially if you are feeling anxious or frightened. Talk to your parents, a trusted friend or an older sibling or cousin about how you are feeling.
Often we can build up anxieties in our minds to be more than they are in reality. Talking to others can show that you are not alone in feeling that way and hopefully help you understand that high school is not as scary as you think it will be.
Get to know the area around your secondary school
---
One aspect of starting secondary school that often causes feelings of anxiety is travelling to and from the school campus.
You might have lived very close to your primary school or been dropped off by a parent but soon you might be travelling further away from home and cycling, taking the bus or train to get there. Help relieve those feelings by getting more familiar with the area around your new high school.
Spend a bit of time over the summer travelling to and from school. Work out how you will get there, try taking the bus/train or walking/cycling the route. Check out places you can buy lunch if you are not taking a packed lunch or getting a school meal.
The more familiar you become with the area around your school the less intimidating and strange it will seem. And by the time the first day of school rolls around, you'll fit right in like a local!
Expect the first few weeks of secondary school to be a challenge
---
Be prepared for the first few weeks of high school to feel a bit overwhelming. Starting secondary school could mean going to a new campus and will definitely mean moving around different classrooms, meeting new people, having to become more responsible for your schoolwork and homework. Getting to grips with this will take time.
Everyone is different and some young people take to high school quite quickly while others need a little more time to settle. Either way, it is a natural part of this next step in your life.
Go easy on yourself and expect to forget to bring the right textbook or end up in the wrong class at some point. You will pick it up eventually and within a month or two, you will feel like you have always been a high school student.
Join clubs and find your passions (and meet fellow pupils)
---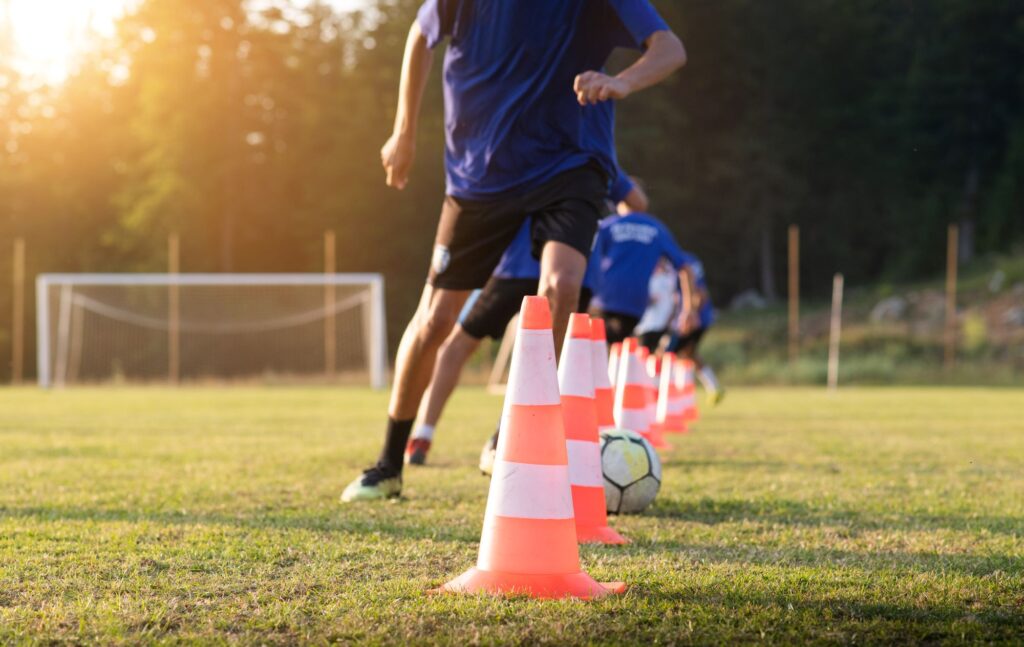 One of the best things about starting secondary school is the opportunities it creates. Your primary school might have had one or two clubs or sports teams you could join but at secondary school, there are clubs for (almost) every interest.
They are a great way to get to know more people at your school, especially if you are not moving up to secondary school with your closest friends from primary. Meeting people interested in the same things you are passionate about is often how many lifelong friendships start. Plus it makes the transition to secondary school much easier when you build up a new network of friends.
Get organised in advance!
---
Working out what you need for starting secondary school well in advance is a great way of reducing feelings of anxiety.
Rather than leaving it until the week before the new term starts, pick up what you need throughout the summer. With your parent or carer, sort out things like PE kit, your school bag and a travel card if you need one.
When it comes time for the first day of secondary school, pack your bag the night before. Trust us, there is nothing more stressful than running about in the morning trying to find the right shorts for PE while hunting for your school tie!
Starting secondary school can feel like a huge, scary thing looming on the horizon. It does not have to be like that and in reality is an exciting, rewarding and memorable experience.
---
Counselling and support for children and young people
The Spark is the leading provider of mental health support and counselling for primary and secondary schools across Scotland. We know what makes young people tick and the significance of the step up from primary to secondary school.
We also provide private counselling for children and young people who might be struggling with the ups and downs of life, trauma or big life changes like starting secondary school.
Find out more about our counselling services or call us on freephone 0808 802 2008 to discuss how counselling could help you or your child. You can also follow us on Twitter and Facebook.