Starting secondary school can be daunting for children and their parents. To help smooth the transition, our team of children and young people counsellors have put together their top tips on helping your child prepare for starting secondary school.
Ask: how are you feeling about starting secondary school?
---
Every child is different when it comes to starting secondary school. Some will be champing at the bit, while others will be anxious about the transition. Therefore, it is worth asking them – gently and non-judgementally – how they are feeling.
Where there are anxieties, comfort them that such feelings are natural. Work with them to develop coping techniques to deal with their specific concerns.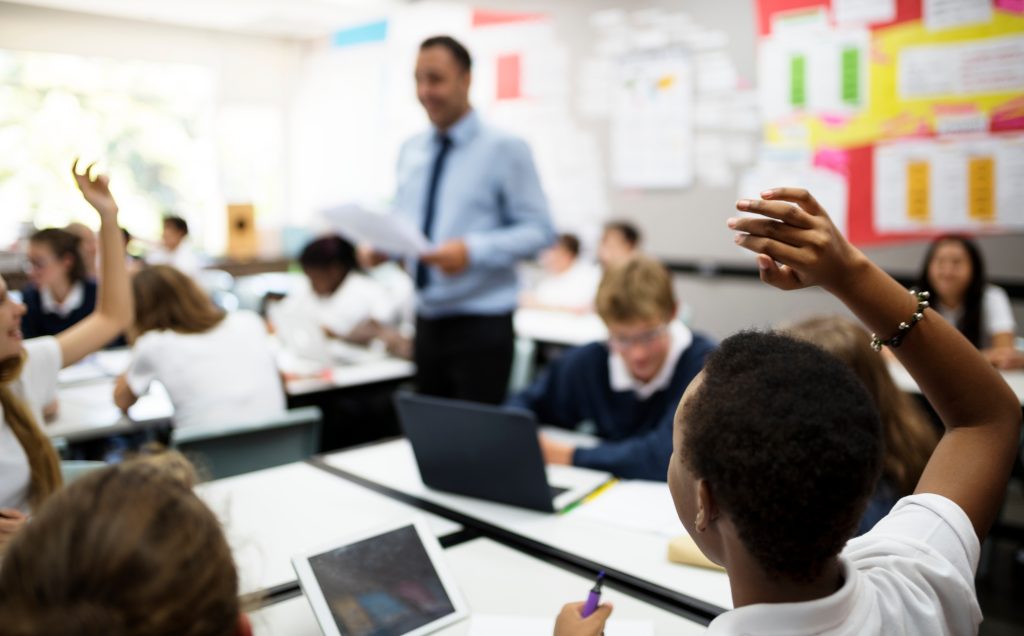 Remind them that they are not alone in feeling anxious about starting secondary school. Reassure them that many of their peers will be feeling the same way.
Sharing your own experiences can be helpful, especially if you can demonstrate how you overcame your secondary school anxieties. Alternatively, enlist the help of an older cousin or family friend that has successfully managed the transition to high school.
Ask yourself: are these my fears or their fears?
---
Having a child is a bit like a long journey towards redundancy. In those early years, you are indispensable. As time progresses, your child grows more independent and detached from you. This loss can make starting secondary school a difficult milestone for some parents.
Take time to consider how your emotions might be influencing their preparations. Often disagreements about clothing and how they travel to school are a parental reaction to realising their child is accelerating towards adulthood. Be sure that you are focused on the real concerns and fears of your child and not your own.
Buddy up
---
Many kids will start secondary school with a group of friends from primary school. The close bonds of friendship will help reduce anxieties about getting to and from school or the fear of not knowing anyone.
If your child is going to a different secondary school from their friends, find out which children nearby are starting in their school. Most secondary schools have social media pages where parents can communicate or do it the old-fashioned way and speak to neighbours.
Having someone else to walk into secondary school with on day one can make a huge difference.
Don't organise them; help them organise
---
Starting secondary school brings changes in how your child will need to approach their education. They will have to become more responsible as they attend their timetable of classes, manage homework and (hopefully) remember to bring the correct books.
It can be tempting to do this for them. However, the transition to secondary school is about increasing their independence and self-reliance. Help them get organised by planning a night before routine or making up a checklist of what they need each day based on their timetable. Then step back and let them back their bag and prepare their kit for the school day.
Practice their route before starting secondary school
---
Starting secondary school means travelling further from home for most. Now public transport or walking with friends to school will be their preference or a necessity.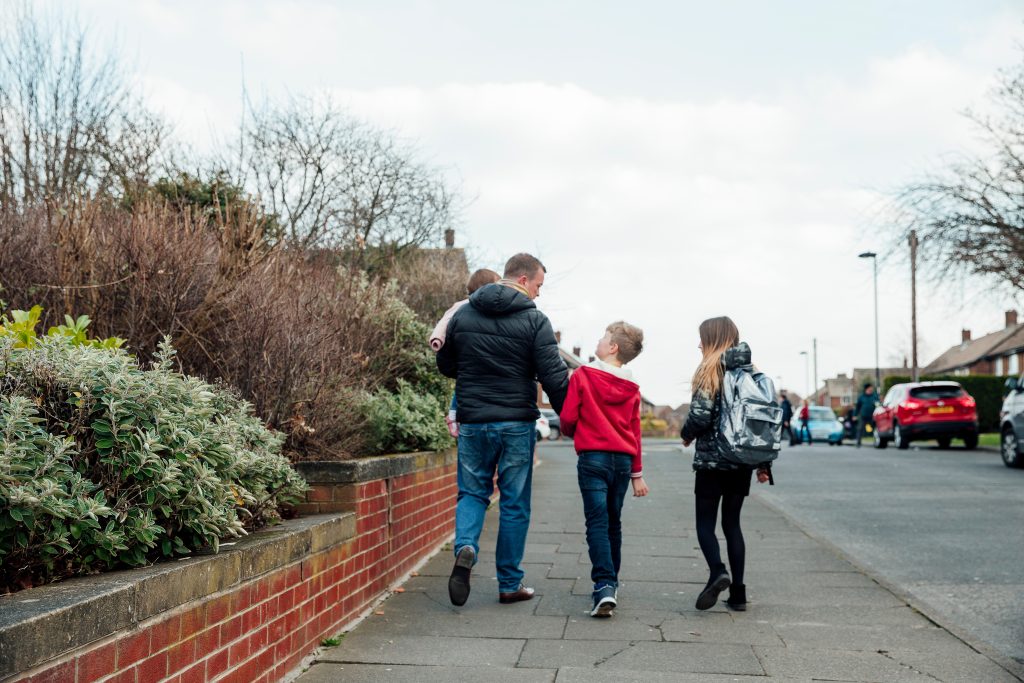 Help calm any new term jitters by travelling the route with them in advance. Test a route by car or take the public transport they will use to get to school.
After they are familiar with the route, encourage them to take responsibility for having the right money or travel card for a final couple of practice runs.
Expect a messy first few weeks
---
Starting secondary school is a lot to handle for even the most confident child. Managing a timetable of classes, completing more and varied homework, getting to know new people are just a few examples of the challenges they face.
Be prepared for tired, hungry, and potentially grumpy children coming home each day. Expect some "I forgot my gym kit" incidents too.
At home, help smooth their transition by giving them some leeway on the usual household chores and cutting them some slack. Try as best you can to be patient if you get a lot of moody-teenager replies.
Parents also need to stay calm during this time. A seemingly unhappy child might be cause for concern. Be mindful that it will take time to adjust to this new way of life.
Talk to them at the weekend about how they are settling in. Ask if they want to talk about anything or need a bit of help. Ultimately, be there for them.
Encourage them to join groups/clubs at secondary school
---
We all know how tricky it can be to make new friends. Striking up a conversation is challenging enough without the added pressure of trying to 'fit in'.
Starting a conversation with a like-minded individual, however, can be much less challenging, and more successful.
For that reason suggest your child looks into any school clubs or groups that fit their interests. It can be a great way to meet new people and is especially helpful if your child is not going to secondary school with a group of friends.
---
For more advice on parenting and managing the tricky teenage years, The Spark website is packed with a wide range of free resources.
If you or your child is struggling at the prospect of starting secondary school, counselling can be a helpful way of pinpointing the issues and learning how to deal with them.
Talk – in confidence – to one of our team about counselling on freephone 0808 802 2088 or complete an online enquiry.