The thought that your child might self-harm is a frightening one.
Instances of self-harm amongst children and young people are relatively small. However the number of children admitted to hospital for self-harming has increased in many parts of Scotland. In some regions it has nearly doubled.
Here at The Spark we believe it is important to give parents/carers the knowledge to help their children with life challenges. With this in mind we have prepared a short guide to self-harm for parents.
What is self-harm?
---
Self-harm is any non-accidental, non-suicidal action which causes damage to a person's body with the intent of gaining an emotional release*.
Why do some children and young people self-harm?
---
Self-harm is a coping strategy used to deal with high levels of emotional distress. The cause of the emotional distress can originate from a wide and varied range of sources.
Young people may experience internal feelings, external circumstances or problems which may cause the emotional and psychological suffering that leads to self-harm.
Any difficult experience can cause a young person to self-harm. Every instance of self-harm is unique to the individual and their circumstances. There are however several common drivers of self-harm:
Alcohol and/or drug misuse
Anxiety
Bullying
Sexual, physical or emotional abuse
Bereavement
Exam pressure and school/parental expectations
Confusion about sexuality
Health problems
Relationships
Low self-esteem
How to recognise self-harm
---
Cutting or burning the skin is most commonly associated with self-harm but it can take various forms.
This includes:
Punching or hitting
Misusing alcohol or drugs
Poisoning themselves with tablets or chemicals
Excessive exercise
Deliberate starvation – anorexia nervosa
Binge eating – bulimia nervosa.
Self-harm advice for parents
---
When a parent or carer discovers that their child is self-harming it is a deeply upsetting experience. You may go through a wide range of troubling emotions such as shock, anger, shame, guilt, disbelief, desperation and feeling out of control.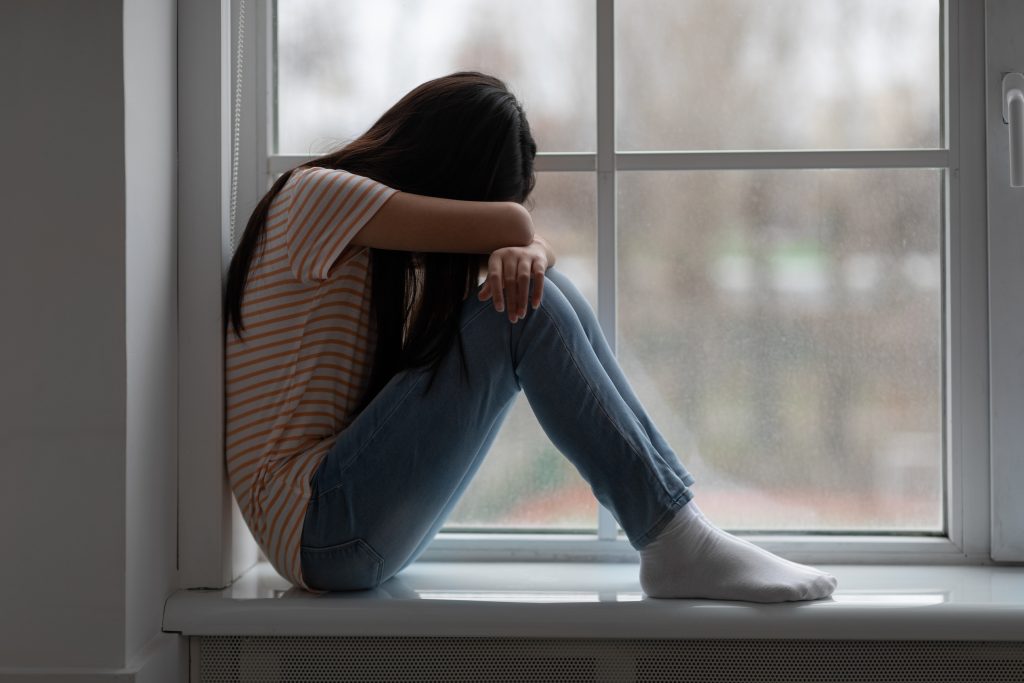 Some of our immediate reactions, such as panic, may not be the most helpful when approaching a young person in distress.
A frantic urgency to find out why they are self-harming and to stop it immediately may in practice worsen the situation.
Though it may seem like there is little you can do there are practical steps you can take to help your child on the road to recovery.
1: Offer to listen
---
It can be really hard for a young person to talk about self-harm. They may feel that they will not be listened to and that they will be seen as "attention seeking".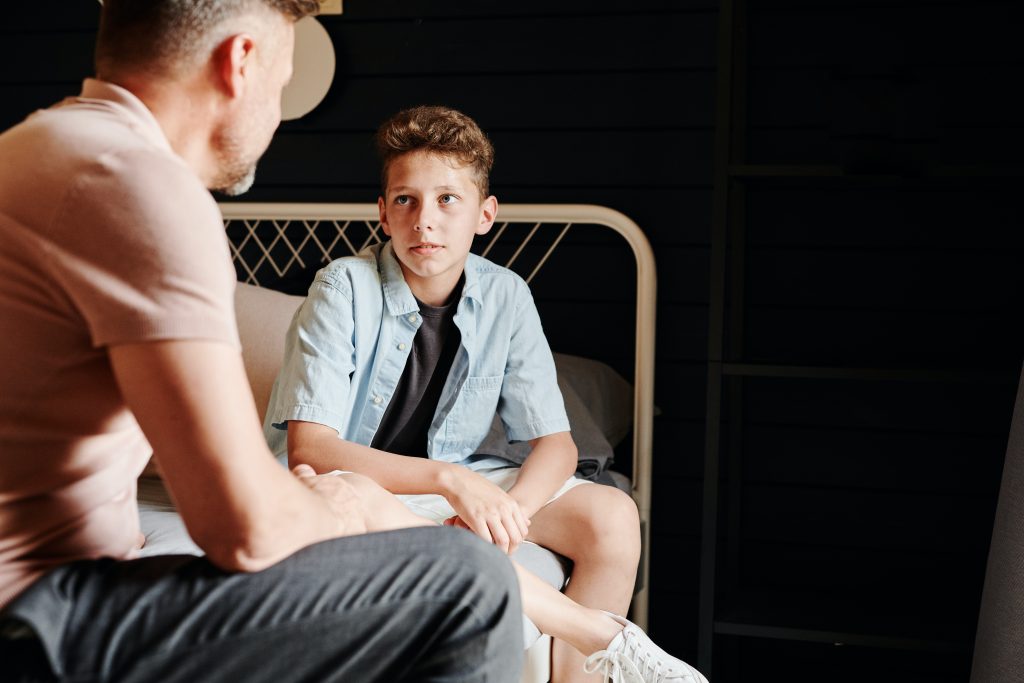 Let them set the pace of discussions. Be prepared for the process to take some time and understand that it may take longer than expected for them to feel comfortable to completely open up.
During this time it is also important not to focus on the self-harm in isolation, remembering that it is coping mechanism. Physical harm though extremely distressing is a symptom of the underlying issue.
2: Keep an open mind
---
Try to be non-judgemental. Though we may not intend it, adults can often appear or sound judgemental when discussing this difficult subject. Therefore, it is important to try your hardest to keep an open mind.
Ultimately, you do not need to understand why they self-harm. It is however important to understand that the feelings behind the self-harming are real and valid.
3: Help them to manage their problems
---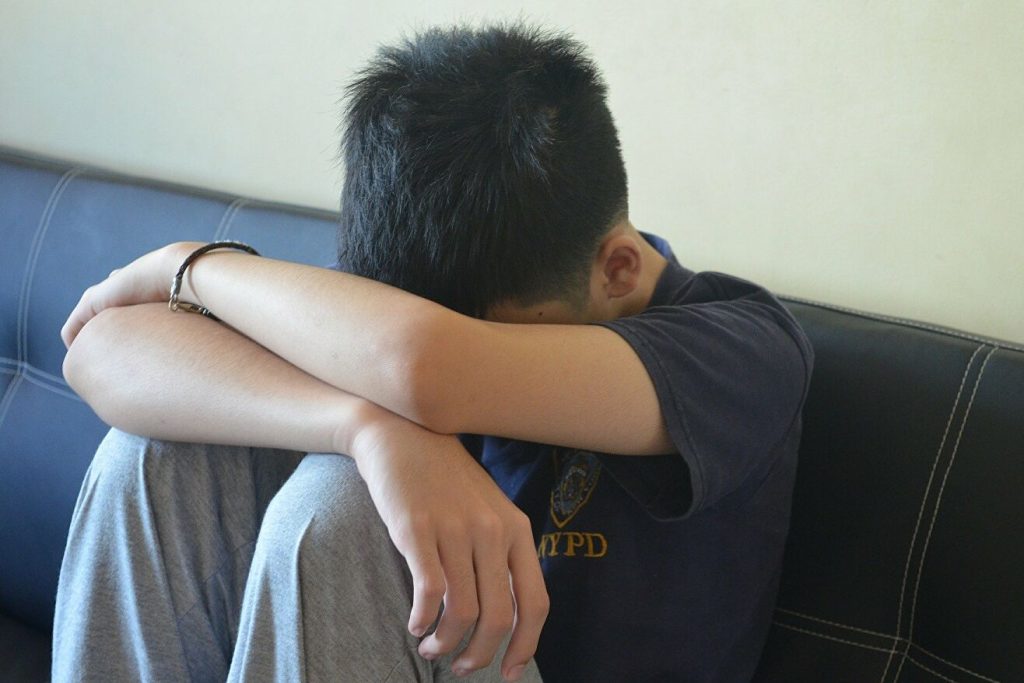 Self-harm is usually a way of managing very raw emotions or experiences. Try not to appear shocked or overwhelmed, even if you are, when confronted with these realities.
Be mindful of your timing when choosing to speak to them about it.
Avoid times when either of you (or both of you) are tired, angry, hungry or in a rush. Pick a time which is good for both of you and ideally one when you will not be interrupted or disturbed.
4: Offer to go with them to get help
---
The internet is a great source of information however a young person can easily find themselves on unhelpful or dangerous websites.
Help them to find the right websites and forums so that you learn more about self-harm together. Talking to a professional such as your GP, a counsellor, helpline, or school-based counsellor may be of benefit.
In some cases, it might be easier for the young person to talk to someone who does not know them so well.
Ultimately, any decision must be theirs and you should support it.
5: Don't treat them any differently from normal
---
Your attitude and how you relate to them is one of the key things that can help them feel supported.
Relate to them as you would do normally to help prevent feelings of being labeled or alienated because of their self-harm.
---
Where to go for help with self-harm
Self Harm UK
Provides a safe space online to talk, share stories and ask for advice with a particular focus on recovery. Self Harm UK website
ChildLine
A free 24 hours per day helpline that provides counselling for children with any problem, including self-harm.
Helpline 0800 1111. ChildLine website
Samaritans
Confidential and free support for anyone in crisis both online and by telephone.
Helpline 116 123. Samaritans website
YoungMinds Parents Helpline
The Parents Helpline from YoungMinds is available to offer advice to anyone worried about a child or young person under 25.
Helpline 0808 802 5544 (09:30 -16:00 on weekdays only). YoungMinds Parents Helpline website
* Self-harm definition – Penumbra Self-harm Awareness Training