---
The Spark joined like-minded organisations last month to highlight the field of infant mental health during the inaugural Infant Mental Health Awareness Week (6-10 June 2016). The week – created by the Parent Infant Partnership UK (PIPUK) – was hugely successful and The Spark's National Development Director, Marion Laird looks back on the week and the first Infant Mental Health national conference and the importance of seeking better infant mental health in society.
The realities of infant mental health
---
The concept of infant mental health may at first seem like academic mumbo-jumbo. It is natural to assume that attempting 'infant mental health improvement' is completely unnecessary – all they do is eat, sleep, poop and cry after all. As with most things in our world however, the reality is much more complicated. Though it may be hard to believe, during our earliest years of life the building blocks of our personalities, strengths, weaknesses and ultimately our mental and emotional wellbeing are laid.
The foundations of who we are
---
The basic premise of infant mental health is a simple one: many of the mental health issues that develop in children and adults in later life can be traced back to our earliest years of development. A child's brain development in their first 18 months of life runs at a rate of a million new connections per second during this period (source: PIPUK). Consequently the earliest experiences for a child shape their brain development and have a significant impact on their mental and emotional health.
Video: Dr. Kerry Taylor from PIP talks about Infant mental health
Society therefore faces a choice: either continue to spend billions of pounds treating mental and emotional wellbeing issues once they have developed; or recognise that the foundations of our mental health are set during infancy and use that period to tackle the cause and not simply treat the symptoms. Focusing on the latter has the potential to not only improve mental and emotional wellbeing amongst children and adults over time, but to save the UK economy billions each year.
Infant Mental Health Awareness Week 2016
---
Support for the inaugural Infant Mental Health awareness week was considerable. During the week there were over 5m tweets, posts and blogs about the subject across the UK, highlighting its vital importance and value. The theme of the value associated with focusing on infant mental health was emphasised during the national conference in London. At current rates of NHS expenditure, failure to create better infant mental health will cost the UK economy around £8bn each year according to PIPUK. The charity went on to highlight the fact a growing body of research confirms a direct link between difficulties in infant parent/child bonding/attachment and psychiatric disorders in later life.
How to achieve better infant mental health
---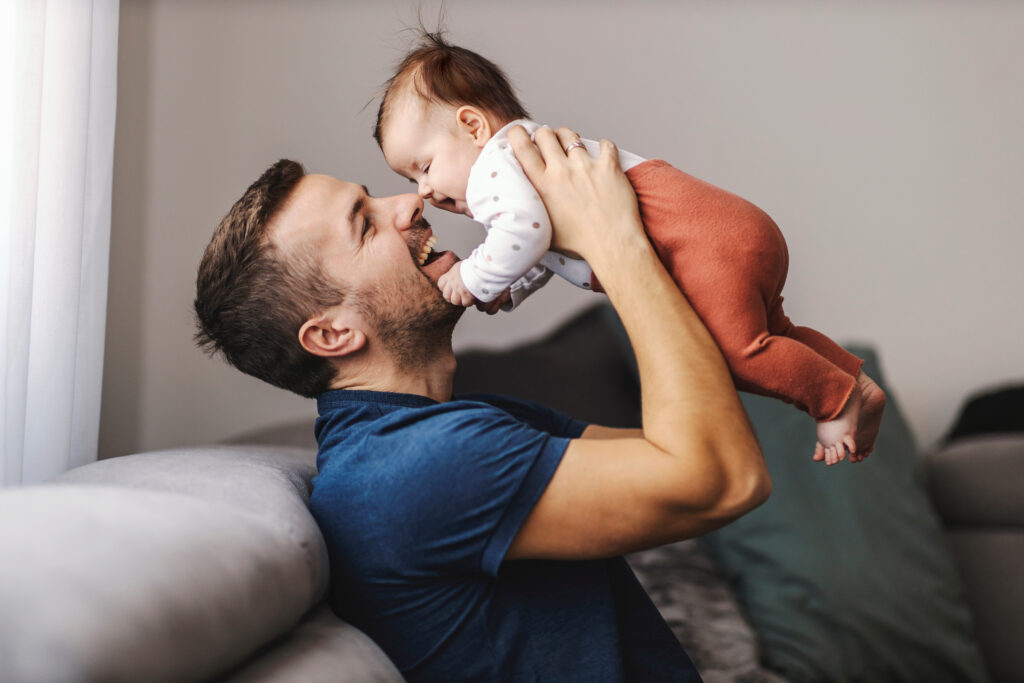 Approaches to infant mental health were presented at the conference by Jane Barlow, Professor of Public Health in the Early Years at Warwick Medical School. Jane outlined the importance of mothers' / caregivers relationships with their babies. Mums who are able to respond sensitively to their babies, understanding and anticipating their needs, responding and interacting continuously, helps their baby develop secure infant attachment, the basis for all our life outcomes. However, not all mothers are able to respond to their babies. This can be due to perinatal and post natal mental health issues, possibly previous abuse, their own poor relationships and attachment issues in their parenting (or relationships with parents, domestic abuse and other significant detrimental issues).
From an analysis of 29 studies on infant mental health Jane indicated that specific infant mental health programmes around group parenting, mentalisation-based learning and psychotherapy for parent and infant generated significant improvement amongst infants attending. The result was greater attachment security between parent and infant – the ultimate goal of infant mental health.
The Spark will continue promoting infant mental health and the importance of achieving better infant mental health. As more academic research emerges, investment in early years work with parents and infants will become an ever more pressing priority.
---
Do you want to speak to someone about your infant's mental health? Complete an enquiry form.
For tips on bonding with your baby in early years, read our Top Tips for Bonding with Baby.
Parent Infant Partnership (PIP) UK is an umbrella organisation for a growing network of Infant Mental Health services across the UK which work with vulnerable families, to enable secure attachment and healthy early relationships for babies, toddlers and parents.