Adolescence can be one of the most emotionally turbulent times in a person's life; hormones, changing responsibilities, the rewiring of the prefrontal cortex of the brain and difficult social and emotional situations can all take a toll on the emotional wellbeing of even the healthiest teen.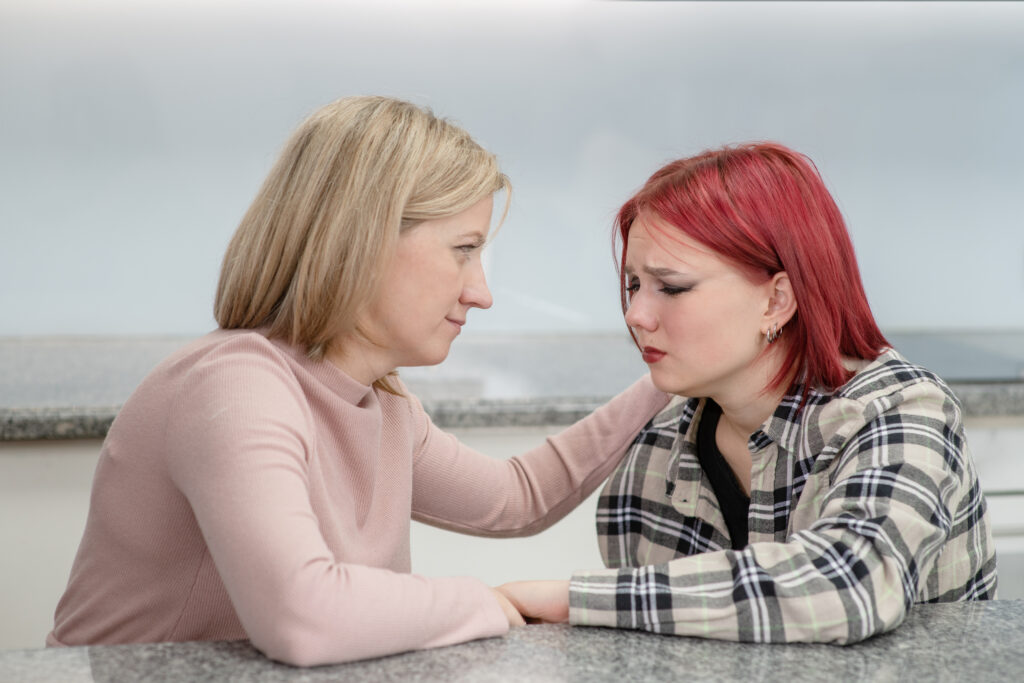 In this article, Counsellor Joanna Herman-Waddell shares her experience of working with adolescents, highlighting some important truths that parents and adults need to know in order to best support young people.
1. Young people may want more freedom but they still need good adult relationships
The period of adolescence is a time when most teenagers want more freedom and time to themselves. However, developmentally young people still need relationships with close, trusting and caring adults.
In many cases, when a teenager has people they can trust to open up to in times of trouble, they will be much more able to deal with life stresses. Indeed, many of my clients need additional therapeutic support because they struggle to build or sustain trusting relationships with adults.
2. Acknowledge that adolescents are the experts on how they feel
A critical aspect of psychotherapy training is the need to collaborate with clients. Underpinning this is a fundamental acceptance that young people are the experts on their own emotions and thoughts.
Giving them some power and acknowledging they know how they are feeling can bring parents and young people closer. It can also help adolescents feel more comfortable about opening up. In contrast, what can add to an already challenging situation are parents and adults who treat young people as children.
3. Adolescence is a time to be heard more and told less
When I first started counselling young people, I expected them to see me as just another adult who wants to tell them what they 'should' or 'must' do. What I found instead is that in adolescence, young people simply want to be heard and understood.
In my experience, it is rare for young clients not to engage in therapy. The prospect of being understood and taken seriously by an adult who seems genuinely interested holds an alluring appeal for most.
Far from the stereotypical view of adolescence as a time of moody introspection and melancholy, I regularly meet young people who are eager to feel happy, to understand their struggles and to share. What I most admire about my young clients is their complete honesty. There are hardly ever any excuses to justify their behaviour, instead, there is an urge to understand so change can take place.
4. Take a genuine interest in them
It is essential to find little things to talk to adolescents about. Knowing their interests, schedules, and what is going on in their lives helps lower resistance and fosters a better sense of connection.
In learning their interests, we are also better able to understand their strengths and abilities. Frequently it is in our strengths we find the tools needed to deal with the challenges we face throughout life.
All too often, adults who try to help young people focus on their perceived weaknesses. Often leading adults to believe they must, in some way, make up for those deficiencies.
Though adolescents are still learning, they are not helpless. We need to build with them and not for them.
---
Mental health support & counselling for young people
We are one of the leading providers of mental health support and counselling for young people in Scotland. Working in schools, further education settings and privately, we help them understand the difficult emotions, thoughts and feelings as they grow up.
Speak to us in confidence on freephone 0808 802 2088 during our opening hours or find out more about our counselling services in Scotland for young people. You can also get in touch using our online form.
Follow The Spark on Twitter and Facebook for the latest articles, advice and information on youth mental health in Scotland.
Joanna Herman-Waddell is a member of the British Association for Counselling and Psychotherapy (BACP), specialising in Pluralistic counselling. She works with adults, children and young people across the full range of The Spark's services. Joanna has a particular interest in the areas of Loss and Bereavement, Adolescence Therapy, Neuroscience and supporting survivors of trauma.