We are what we eat. That is the simple truth that has launched a thousand cookbooks. Eat unhealthily, expect to be unhealthy. Slowly we are starting to realise that the same applies to our minds and mental ill-health. We are what we consume and what we consume nowadays is social media, films, streamed boxsets, the occasional book and of course music.
What do trends in pop music say about our attitude to mental ill-health?
---
Determining what is 'hip' in the music world (or whatever the new word for hip is) has long been the preserve of the young. Now that the UK Top 40 is decided by streams and downloads it is absolutely the domain of millennials and generation Z.
If what we consume is a true reflection of who we are and what we believe, then the most recent UK number 1 hit single serves as a warning. Particularly for organisations like The Spark that are trying to change attitudes to mental ill-health and help future generations.
'Sweet but psycho': the UK's favourite song
---
For most of January, the UK's number 1 single was an infuriatingly catchy pop song by Ava Max called 'Sweet but Psycho'. Aside from the stigmatic language of the title, the narrative of the song makes for rather depressing listening if you are, like us, working to change society's attitudes to mental ill-health.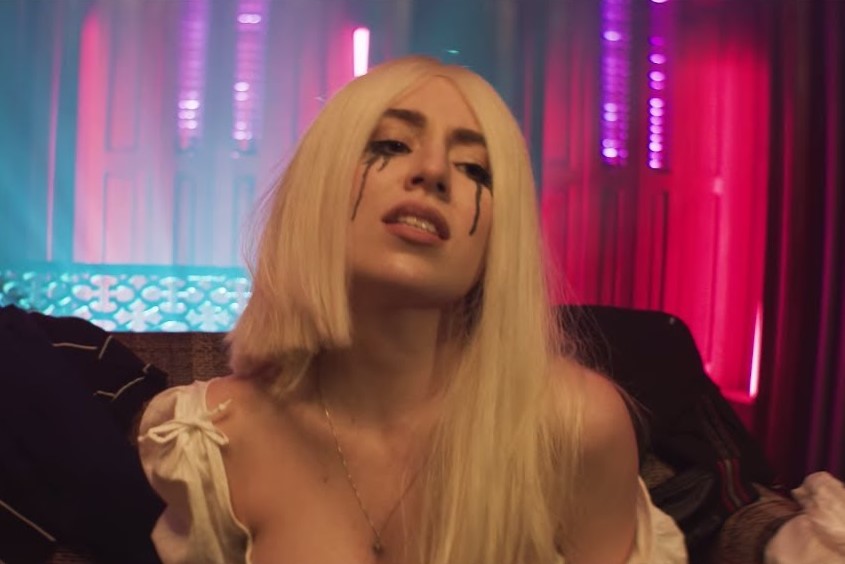 This is a tale of a young woman who is labelled a 'psycho' according to those around her and centres on the can I/should I conundrum facing her lover. It is a desperately damaging perspective on relationships; championing that the sexual promise of the encounter is the primary consideration and little else about the relationship matters. Indeed the song debates whether potential sexual satisfaction is enough to outweigh the attendant 'baggage' of her being a 'psycho'.
To say the lyrics somewhat trivialise mental ill-health is an understatement. Hoping for some form of alternative explanation I did a bit of research into the origins of the song.
Trivialising mental ill-health?
---
In an interview with website Idolator, singer Ava Max offered this insight which left me feeling rather despondent: "she's a girl who's misunderstood in the relationship, and she's basically being told she's psycho and she's out of her mind when she's feeling it, but really she's an outspoken girl and she's speaking her mind."
According to the artist, the message to young girls and women is clear: if you choose to be outspoken or speak your mind expect to be branded a psycho, but hey, that's ok. Nothing in the song suggests it is really about empowering women or fighting back against misogynistic use of terms like 'psycho' to describe women who are not compliant to the wishes of men. Quite the opposite; it implies that being perceived as sexy or promiscuous matters more and the label 'psycho' is almost something to be proud of.
At a time when we know how fragile the mental health of young women can be – from the pressures of social media perfection to early sexualisation – this feels like entirely the wrong kind of message.
Breaking news: old person gets wrong idea about number 1 hit single
---
Am I sounding like an old prude? Quite possibly. Seeing a risk where it doesn't exist? Maybe.
Older generations have always feared what the young enjoy, listen to and consume. As Grandpa Simpson explained to Homer: "I used to be with 'it' but then they changed what 'it' was. Now what I'm with isn't 'it', and what's 'it' seems weird and scary to me. It'll happen to you!"
Taking a different tact for a moment, pop music is littered with songs that possessed a subtle, more complex meaning. By way of a defence of millennials and generation Z, how many of their grand-parents bought The Eagles 'Hotel California' without knowing it was really about the hedonistic, drug-fuelled lifestyle of the band? A fair few of their parents sang along to the Boomtown Rats' 'I Don't Like Mondays' without knowing it was inspired by a deadly US elementary school shooting.
'Sweet but psycho' however is no Hotel California and the message is certainly not ambiguous. If we allow society at large to feed the minds of younger generations with such messages is it any surprise they are struggling? It should come as no surprise that youth mental ill-health is often characterised as an 'epidemic'.
What can we do in the battle for good mental health?
---
Progress has been made in dragging mental health out of the shadows. We are steadily embracing its significance and the importance of breaking down stigmas, providing support and getting discussions out into the open. But there is much work still to be done.
Collectively we must provide alternative, strong voices valuing mental health and advocating healthy and mutually respectful relationships. Voices that de-stigmatise mental ill-health and champion the cause of those coping with it right now.
But perhaps most of all, we need strong voices that make clear that mental ill-health can happen to anyone and is not something to be celebrated or trivialised.
---
Struggling with mental ill-health?
The Spark has been providing counselling for individuals, couples, families and children for over 50 years. We offer a safe, private place to work through the issues that are causing you distress and unhappiness like relationship problems, depression, anxiety, stress or family conflict.