We constantly live in a state of change and loss is sadly an inevitable part of that process. While we most often associate loss with bereavement, our lives are full of losses; jobs, relationships, or as we have all experienced recently, the loss of freedom and opportunity.
Generally, when a loss occurs, we are used to reaching for something to "ease our pain". This can be anything that stops us from feeling the discomfort of our own emotions and mental distress. But emotions are the mind and body's way of informing us that something within you needs attention. Ideally, we would all address loss or bereavement with acknowledgement, the expression of our emotions and validation. However, our mindsets are programmed from our younger years and typically not in this way.
How best to cope with loss versus how we tend to deal with it
---
Indeed, the ideal approach is rarely something we are taught as children, consequently, we create our own ways of coping from that early age. We don't tend to review these strategies as we become older. Thus, we end up using coping mechanisms put in place during childhood, which are potentially ineffective and possibly do more harm than good.
The grief that loss brings pushes all kinds of emotions to the surface. Many of those emotions we will try desperately to ignore or suppress in some way with alcohol, medication, drugs, sex, food etc. Grief brings emotions that feel like waves washing onto the shore: they will come and go. There may be no warning or apparent reason for those waves and the size of the waves can depend upon the nature of the loss. For example, how raw you feel, any anniversaries and also your relationship with the deceased or the loss experienced.
Try not to fight the emotions of loss
---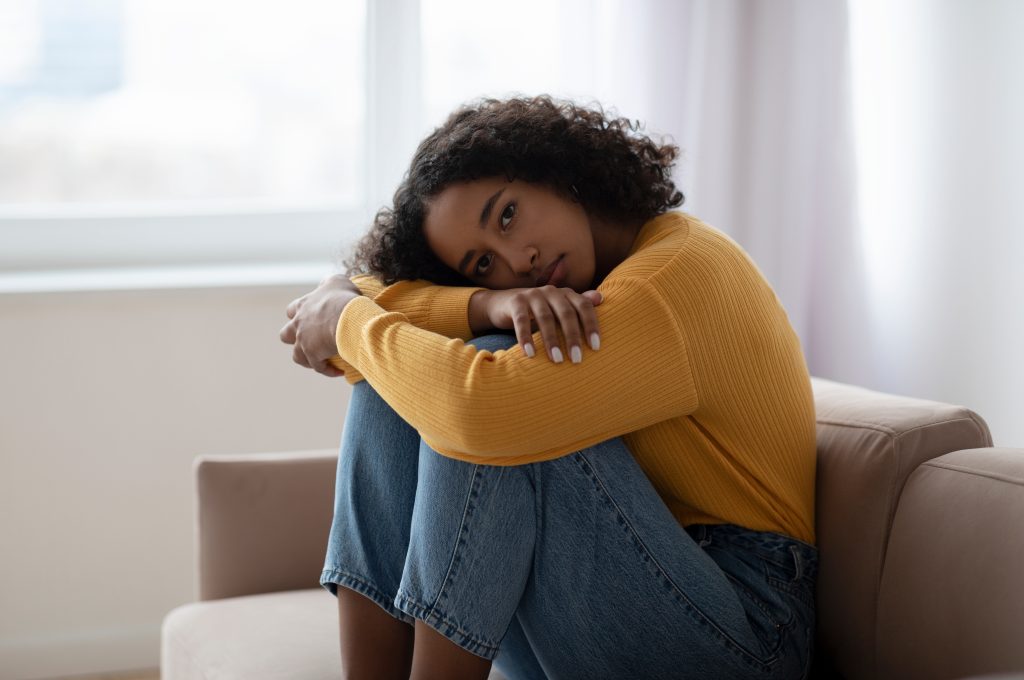 When you have a feeling or sensation of loss that you weren't expecting, try not to fight it or change anything. Just support yourself as well as you are able whilst the sensations of emotion move through your body and are released. The release may come with tears, you might sigh or yawn a lot, you might become withdrawn or even become angry and need to shout or scream.
We analyse our emotions extensively but imagine if you were with someone you loved. Would you analyse their loss, or would you simply listen and try to soothe them? Treat yourself the same way and simply observe, pay attention and allow your body to inform you of what it needs at this moment. Also, keep in mind that there isn't always a reason for emotions to surface.
Be kind to yourself
---
When going through bereavement or loss, the greatest kindness you can give yourself is to stop thinking you should be feeling a certain way. Allow yourself to express and be however you need to be. Be with those you love and who support you. Don't force yourself to meet unrealistic goals or to do things that aren't necessary – take the word 'should' out of your vocabulary.
Counselling can help you to understand the emotional rollercoaster of the grieving process – it is a process that must be gone through and a counsellor is there to support you and guide you through it. In time they can help to make sense of your emotions and the loss you have experienced.
---
The Spark offers counselling and emotional support to adults, couples, children and young people experiencing loss or bereavement. Our nationwide team of professional and accredited therapists are here to help.
To find out more freephone 0808 802 2088 or complete an enquiry form.
John is a registered member of the British Association for Counselling and Psychotherapy and a Children and Young People counsellor with The Spark. He primarily works with children and young people in Scotland, as well as counselling adults in his private practice. John is interested in how our significant relationships throughout life impact on how we relate to our self and others and thinking about ways we might create more secure, accepting relationships.